This bride's list of demands for her guests are outrageous!
Publish Date

Wednesday, 31 October 2018, 1:44PM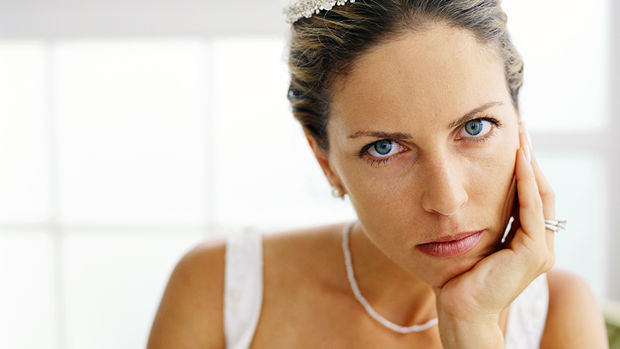 Being invited to a wedding is a huge honour - but if you're unfortunate enough to be the guest of a bridezilla, it can also be quite a burden.
This poor Melbourne-based wedding guest shared with the Daily Mail a list of outrageous "demands" her cousin had sent out with her invitations – and some of them are shocking!
READ MORE:
• Bride outraged after 'fat-shaming' photographer edits couple to look thinner
• Groom storms off after late bride's wedding day disaster
The invite read:   
Guests are asked to pay for their own meals, the cost of this is $40 per head. We will provide a few jugs of basic soft drink and water per table however please note alcohol is at your own expense.
At the reception you will need to grab a ticket upon your arrival that signifies your food choice so that chefs can find you easily as we are not having a seating plan.
Guests are to wear something comfortable, but NO bright colours, so as to not wash out photos.
Ladies wear heels by all means but please bring a spare pair of flats if you are likely to need to ditch them, no need to be wearing six-inch heels when the photographs are of your face.
One of the most important discussions we made was to have an unplugged wedding. We ask that all guests regardless of who you are, family or friend, please leave your cameras at home and refrain from using your photos to capture photographs/videos during our ceremony and reception.
We realise that a lot of you are travelling and the cost of paying for flights and meals for some is quite a lot so we do not expect gifts from anyone. However, for those of you who would still like to get us something, we are travelling to Sydney for our honeymoon and have many fun activities planned. We have set up a GoFundMe page where you can donate as little as $5 towards our trip. If you are unable to use internet banking, you are more than welcome to donate via cash/cheques also.
If your name wasn't on the invitation, assume you're not invited.
What do you think of these demands?